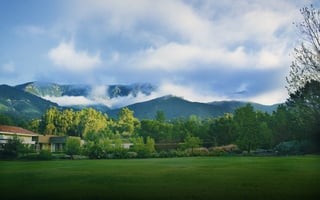 Thomas Fire update from Pacifica Graduate Institute
Sunday, December 17, 2017 at 3:08 p.m.
Dear Community and Friends,
The past 11 days has been unique in Pacifica's history as our campuses have had to remain closed since Wednesday afternoon, December 6, due to the Thomas fire, which has threatened much of the local area. The sudden intensification of winds has made the job of fighting the fire much more difficult, yet through the remarkable efforts of the fire-fighters many residences have been saved—their skill, perseverance and generosity has been truly impressive to witness, we are most grateful to them. We join them in grieving the loss of Corey Iverson the young engineer and fire-fighter who tragically was killed during his work on the fire.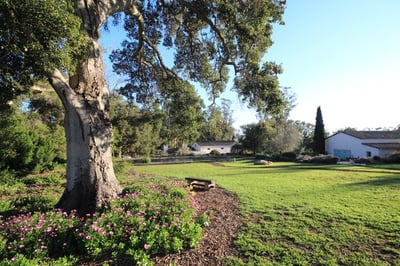 A good source of information for the status of conditions in the area is: http://countyofsb.org/thomasfire.sbc
While both our campuses are now in mandatory evacuation zones, they are free from damage. However the air quality is poor and there is much ash on the ground. Nevertheless, our hybrid programs and on-line classes are continuing as normal; we are also continuing to accept applications. The decision when to reopen each campus, and day to day fire related decisions, are being made in consultation with our Institutional Management Council and Senior Directors with whom I have been meeting with daily. Fortunately through the assistance of Dianne Travis Teague and the generosity of UCSB's Alumni Association we have been given some temporary working space on the UCSB campus.
In order to protect important electronic information we shut down our IT equipment; however, this has resulted in a temporary loss of our local internet and email capacities, making communication more difficult until we can fully reinstall the equipment. Regular updates will be posted on the Pacifica Post blog and shared to our social networks, such as the Pacifica Facebook page: https://www.facebook.com/pacificacommunity/. This will continue until we are again fully operational.
During this time when the campuses are closed, making sure our students have what they need for success is a primary concern. Hence, the essential "business" of Pacifica continues to be conducted by personnel now working remotely.
At Pacifica our hearts and minds are with the thousands of people impacted by these wildfires, and with the land and all the creatures who live here. In this time, we are keenly in touch with the preciousness of life, and the preciousness of our Pacifica campuses and community. Despite the difficulties, spirits remain high. We look forward to reopening our campuses as soon as it is safe to do so.
With good wishes to all,
Joe Cambray, Ph.D. President/CEO, Pacifica Graduate Institute