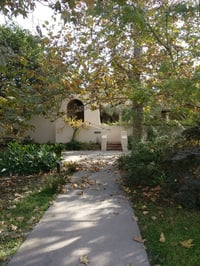 Thomas Fire update from Pacifica Graduate Institute
Wednesday, December 20, 2017 at 3:50 p.m.
Photos taken on Monday, December 18, 2017
Dear Pacifica Community,
Season's greetings to all of you from Pacifica Graduate Institute. Throughout the last two weeks of wildfires in our region, which gratefully are now more contained, both of Pacifica's campuses have remained free of harm, safe and completely intact. We remain very appreciative of your many expressions of concern, care and for your prayers; we also are deeply grateful to the brave, skillful fire-fighters who selflessly have protected so many properties with extraordinary diligence and perseverance.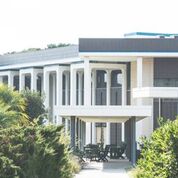 Though no damage to our structures was suffered during the fires, we are currently cleaning the campuses. Today (December 20th) we are preparing the Lambert campus--it will be operational tomorrow. We will be cleaning the Ladera campus next week in preparation for the entire institution being fully operational on January 2nd 2018. We are looking forward to holding classes as scheduled at the beginning of January on both Pacifica campuses. Our website, D2L, student email system, DocuTek, library catalogs and library online databases and journals, and admissions process have remained intact throughout this period and are fully functional.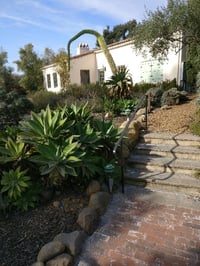 In the face of evacuations we removed our information technology servers to safeguard important data. While this was prudent it did disrupt our staff and faculty's Pacifica.edu emails, the student management system, the telephone network and the My.Pacifica Self-Service. Our systems are now back on-line at the Lambert campus; the service to Ladera will be restored next week. If you call the school and are seeking someone at a Ladera number please dial 101, the receptionist, on the prompt to have your message received.
The Pacifica executive management team has been meeting daily from the onset of the evacuations. Last week a larger group of Pacifica supervisors joined our meetings at a temporary location at UCSB. Please continue to check the Pacifica website and social media for regular updates.
There will be many stories to tell as we process the ecological, psychological, spiritual and mythological dimensions of our experiences during these extraordinary times, and the impact of the fires on the land and the soul here in Santa Barbara County.
Warm wishes, and blessings to you this holiday season,
Joe Cambray, Ph.D.,
President, Pacifica Graduate Institute
Phone number for Pacifica: 805.969.3626 ext. 101