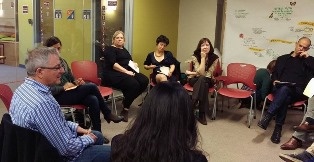 On Monday, December 14, 2015 the The Narrative Project hosted a thoughtprovoking
and impromptu salon at the intersection of Storytelling, Myth, Dream Tending & Narrative. Ann Badillo of The Narrative Project hosted the evening with Ed Santana, Ph.D., Pacifica's Interim Director of Institutional Learning and Strategy and Stephen Aizenstat, Ph.D., Chancellor and Founding President of Pacifica Graduate Institute.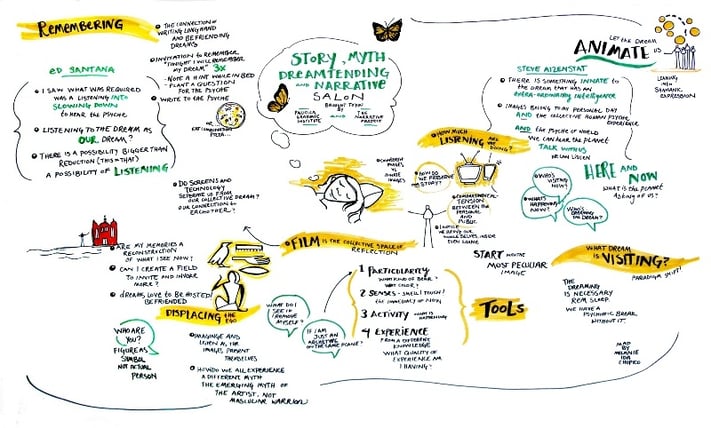 The Thursday, December 14th salon is part of the Global Dream Initiative, which calls for a recognition of the trauma in the world and the need to participate in its healing. We invite you to join The Global Dream Initiative and become part of a forum that seeks to see and hear the world's dreams, utilizing them to create new and more generative ways of responding to the trauma of the world—ways that are not trapped in the cultural, political, economic, and environmental approaches that now are failing us.