A guest post by Clinical Psychology faculty member Oksana Yakushko, Ph.D. Dr. Yakushko delievered this speech at the 2016 commencement ceremonies for the Psy.D. and Ph.D. Clinical Psychology Programs at Pacifica Graduate Institute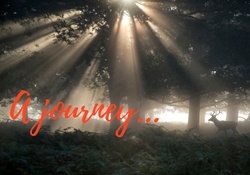 At the time of this academic new year—a transition into endings and beginning—I wanted to reflect about the meaning of training in psychology, including the divergent perspective we offer here at Pacifica. In contrast to psychological treatments and scholarship, as they stand right now, which emphasize positivity, solutions, self-control, and ridding oneself of all internal and external problems.
In this blog I wanted to bring out the true and tried, the old time favorite by… Theodore Geisel: Oh the Places you Go by the incomparable Geisel aka Dr. Seuss.
I love the book. I own it, read it to my kids. I've heard it and have been moved. I like its sense of wonder and openness and adventure.
But… I would like to yank us all out of that perpetually happy place, a fantasy of old that life will just get better and better, and re-frame the book in light of studying or practicing psychology today…
Oh-oh, The PLACES you Go!
Those of you who like and have heard talks by poet David Whyte about his work entitled Everything is Waiting for You, may have heard him inciting the audience, listening to this poem, to stop daydreaming about the ideal ever after and realize that Everything that indeed is waiting for us includes a full Life, with not only all the joys but with all of its sorrows. More than that, Everything waiting for us also includes the demise of what we know and love as well as our own demise, our own ending. EVERYTHING is waiting for you…
Oh-oh, the places WE ALL WILL go.
Moreover, by committing yourself to a path of studying or working in psychology, by choosing not only to be in this field but also to inhabit it from the depth psychological perspective you may set yourself on a path of seeing and being with (rather than flinching away from) the suffering and sorrows of life, of walking along side of people whose experiences take them into places of a profound heart-break or rage or utter confusion or intense fear. Oh-oh, the places!
In my view, Dr. Seuss offers a lot more than pithy inspirations so eagerly espoused by so called positive psychological approaches. Many of you know that he wrote about very difficult issues that are as important today as they were decades ago when he penned. Just as in Lorax, we continue to sacrifice Nature for our own entertainment and mindless comfort. Just as in the Butter book, we are more willing to argue regarding who's got the dibs on the truth and are still willing to kill for that – butter the toast up or butter it down, which is it!? Anyone!?
But even more importantly, in my view, Seuss gave voice to the Grinch or Cat in the Hat in all of us. He gave voice to our desire for wildness and difference in this age of supposed nirvana-leading mindfulness and self-control.
Oh come on, who doesn't want to have their very own Thing One and Thing Two out of the box? To trash their mother's uptight perfect house?! Isn't that a very human, very real image?
As Chris Downing, a distinguished faculty here at Pacifica, noted, "We need images and myths through which we can see who we are and what we might become."
I believe that it is Oh THESE places you will, I hope, will also go with your clients or patients, or with your own students or communities you work with – places of honoring and finding the divergent paths, empowered lives, distinct voices--that so often go against the cultural norms and prescribed status quo. To do this, so that there can be space for the Self -- a full human or humanity-full self.
In words of Dr. Seuss, "Today you are you! That is truer than true! There is no one alive who is you-er than you! "
YOU in your full humanity, not just with your pretty contained happy self but self with split off wild parts or hurting and depressed parts or confused or angry or afraid parts.
Dr. Seuss addressed even this directly. His Many Colored Days book, which according to him was an intentional departure in both the rhyme and the illustrations, has marvelous acknowledgment of the many complex feelings we experience – such as being mellow and slow like a brown bear or perky and buzzing like a yellow bee. As he says, "Some days are yellow. Some are blue. On different days I'm different too. You'd be surprised how many ways I change on Different Colored Days."
He acknowledges that most of the time most of us are an entire rainbow of these emotions, desires, and experiences. Just like I imagine all of us feeling right this moment as you read this blog – a powerful rainbow of all things human and alive.
Attending to these Many Colors, acknowledging not just the Perky but Mad, Sad, or Terrified, or Despairing is difficult and is often shoved way off, especially by the Perky Positive psychology with its focus on supposed competencies, manuals, and quick solutions, oh so popular these days. Turn away from the Oh-Oh Places, and make yourself march only to Oh The Ever Optimistic and Oh the Self-Controlled Places, it says, in my view.
In contrast, I truly hope that your psychology education, like what I believe we offer here at Pacifica Graduate Institute, is not just about some generic competencies or skill building or filling your head with knowledge only-- but was also about you- yourself - having courage to go through these Oh-Oh Places. I hope you can and will discover not just the things that make sense but also things that disrupt and disturb your regular status quo experience of life as well as whatever is called "psychology."
Dr. Seuss was on it, in my view, when he said, "I like nonsense; it wakes up the brain cells."
And so such education does because our egos want to make sense of everything in order to control, and so-called nonsense might, just might, wake us up to something outside the box we've been told is The Truth.
I believe that history shows that people who are radical, who question things, are indeed those who initially begin by questioning the boxes they have themselves been put in. And we do need to continue to question, ourselves and the world, so we maintain our radical edge and offer a radical way of being present with others. Because suffering of human beings, of other beings, of the natural world continues. To tell ourselves or others to think happy thoughts and just focus on personal goals is not just insulting but is plain dangerous because places of suffering, places of damage and hurt requires our full human presence, not just the dressings.
Oh-oh, these Places We MUST Go. Because our depth psychological perspective emphasizes that all that is split off and marginalized, refused and projected into or away, made the Other – All of these Places, when truly visited and attended – paradoxically can provide us a much more human place to stand and to feel the Wonder of being truly Alive.
And in the words of Dr. Seuss from Lorax, "Unless someone like you cares a whole awful lot, nothing is going to get better. It's not!"
And so (so, so so), in your professional and personal pursuits in regard to psychological care, psychological understanding, and psychological knowledge, I hope that Dr. Seuss (as well as many other depth and existential scholars and practitioners) encourage us to consider the places we have gone (our full humanity) and imagine all the Oh the Places you Go!
---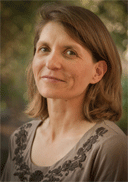 Oksana Yakushko, Ph.D., chair of Pacifica's Ph.D. and Psy.D. in Clinical Psychology- Dr. Yakushko's training and interests span depth psychology, women and gender studies, and psychology. Her clinical and research interests focus on immigration, human trafficking, diversity, and gender issues. In addition, she has written on indigenous healing practices, women's spirituality, multicultural counseling approaches, and qualitative cross-cultural research methods. Dr. Yakushko has published over 50 peer reviewed articles, book chapters, and book reviews. She has received several awards for her scholarly work and activism including an APA Presidential Citations (2008), (2011) and the Oliva Espin Social Justice Award (2008). In addition to her scholarly work, she has been active in the American Psychological Association and local initiatives focused on health and spirituality. Her goal as a chair is to nurture both the students and the clinical programs toward a soulful engagement with issues of today's world, inside and outside the classroom.