A guest post by student/alumnae Hala Khouri, M.A.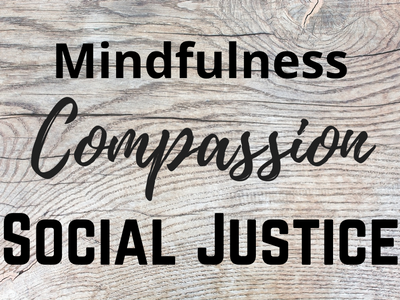 Graduating from Pacifica's M.A. in Counseling Psychology Program in 2004 gave me a foundation that has nurtured my work since then. Today things have come full circle. This year, not only have I begun the Community Psychology, Liberation Psychology, and Ecopsychology Specialization of the Depth Psychology Program, but also the non-profit organization that I co-founded in 2007, Off the Mat, Into the World ®, will be offering a training intensive entitled, Mindfulness, Compassion, and Social Justice at Pacifica this December, 2016.
Our work at Off the Mat is steeped in an embodied exploration of leadership and justice. We believe that transformation can happen from the inside out, and our goal is to invite people to do the inner work that connects them to external realities such as oppression, inequality, and environmental destruction. We know that we are incredibly resilient beings, and that through the shadow work, the light emerges – and gets stronger. We see that a just world is possible, and we strive to inspire hope in the hearts of our leaders.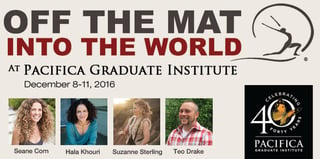 Bringing the work of Off the Mat, Into the World to Pacifica feels like the perfect marriage combination. Pacifica's dedication to depth psychological and embodied inquiry alongside with social justice issues is in perfect alignment with Off the Mat's mission of embodied inquiry and leadership. During this 4- day training, we will practice yoga, and meditation, along with other somatic practices while engaging in an inquiry around social justice activism rooted in compassion. Our hope is that participants will leave with a greater understanding of the concepts of justice and liberation, and an embodied experience of how they might become part of the change they wish to see in the world.
In our trainings we often get activists that are looking for community and renewal, and yoga practitioners looking to deepen their purpose in the world. We know how difficult and divisive this work can be; our vision is that we find tools to engage in this work in solidarity with each other and those most affected by injustice. We know that our truth is in our interdependence and our liberation relies on living with this truth in all that we do. -Hala Khouri, M.A. ('04), SEP, E-RYT
---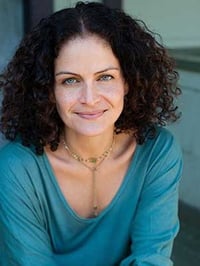 Hala Khouri, M.A., E-RYT, has been teaching the movement arts for over 20 years. Her roots are in Ashtanga and Iyengar yoga, dance, Somatic Psychology, and the juicy mystery of Life itself. Creative movement and honest self-exploration has always been a source of tremendous healing for Hala, and her calling to pass this on to others has been clear to her since she began teaching at the age of 16. Hala earned her B.A. in Psychology with a minor in Religion from Columbia University and has a Master's degree Counseling Psychology from Pacifica Graduate Institute. She wrote her thesis on using yoga and other complementary disciplines such as eco-psychology and somatics for self-empowerment to inspire a global shift towards peaceful and sustainable living. She is also a Somatic Experiencing Practitioner and focus on trauma's impact on the body-mind and ways to resolve it. Hala has taught yoga and the movement arts to a wide variety of people and places ranging from juvenile detention centers, mental health hospital and police stations, to yoga studios, conference halls and jungles. Teaching is her absolute favorite thing to do! She currently lives in Venice, California with her husband Paul and their two sons.
Hala is a graduate of Pacifica's M.A. in Counseling Psychology Program and is currently enrolled in the Community Psychology, Liberation Psychology, and Ecopsychology Specialization of the M.A./Ph.D. Depth Psychology Program.