by Dr. Oksana Yakushko, Chair of Clinical Psychology Ph.D. Program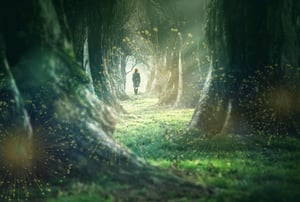 Pacifica's Clinical Ph.D. program prepares individuals to engage in varied roles available to psychologists, including in varied clinical practice settings, academia, business consulting, non-profit work, writing, and engaging in innovative work in the world.
I'd like to introduce one of our alumni, Dr. Bryan McNutt, who was recently published "Principles for Addressing Implicit Organizational Trauma" in The Journal of Employee Assistance.
His work addresses the ways in which organizations, like individuals, are susceptible to developing chronic stress and becoming affected by traumatic experiences at the institutional level. Many EAPs are challenged in addressing experiences of workplace trauma, which may be diffuse and subtle, existing on a systemic level beyond the individual employee. Collective traumatic reactions may be implicit and unspoken throughout the organization. Prior to his work with the employee assistance for the largest state of California university system, Bryan maintained a private practice with focus on LGBTQ+ community. He has also been involved in graduate psychology education as a professor and supervisor.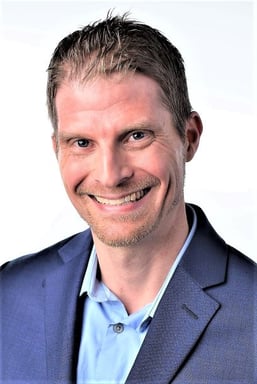 "My journey within the community of Pacifica has taken me through the rich experiences of two clinical programs and the fortunate opportunity and privilege to teach as an adjunct professor. It is difficult to measure just how significant my experience has been among such a diverse and committed community of professionals who value the complexity and depth of our psychological lives. Perhaps the most meaningful way I can describe my experience of Pacifica is that it has provided me with a home of relationships that has nurtured my intellectual curiosity, my creative imagination, and my emotional growth, while also thoughtfully challenging my convictions and assumptions. My academic pursuits and professional development continue to be nourished through my engagement in the life of this diverse community." -Dr. Bryan McNutt, alumnus
Work settings in which Pacifica Clinical alums are working have included:
Independent practice; community mental health centers
business consulting, assessment clinics, community activists, college counseling centers
EAP centers, hospices, school counseling offices, alcohol and drug rehabilitation centers, hospitals, LGBTQ centers, sexual education and treatment clinics
eating disorder treatment centers, domestic violence centers, human trafficking rehabilitation organizations
foster care system, homeless services centers, veteran service centers, mind-body centers, indigenous healing centers, trauma centers, hospitals, prisons and jails
early childhood (attachment) care centers; sports psychology; music-based psychology; animal assisted psychology; somatic psychotherapy; East-West psychology clinics; clinical practices that integrate the arts.
I'd like to introduce another of our alumni, Dr. David Burston, the author of In Depth Sport Psychology: Reclaiming the Lost Soul of the Athlete, a unique exploration of the vital archetypal elements and themes that emerge when considering elite sports psychology through a depth psychological lens. It provides athletes, young people, coaches and clinicians with ways to harness the self, placing athletes on a path towards personal growth and sporting excellence by reconnecting their spirit to their sport. Dr. Burston practices as a clinician and sport psychologist both in the U.S. and the UK. His work focuses on adolescents and adults, including developing a sense of self, working in groups, severe mental illness, and substance abuse. As a sport psychologist, he has worked with Premier Football League (UK) and Olympic athletes.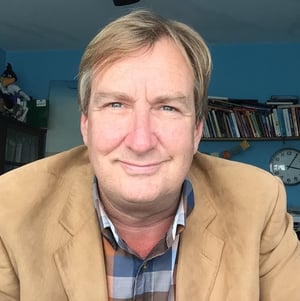 "Pacifica has meant for me a real chance in my life to deepen my understanding of the soul, and a chance to connect and learn from truly great teachers and colleagues. The knowledge available to us in our depth traditions has truly helped me see life in a far richer and more meaningful way… I remain very grateful for the good fortune I had that our paths crossed." -Dr. David Burston, alumnus
Our program attracts individuals who either return to the study of psychology after working in other fields or those who want to grow their clinical training and experiences through grounding them in depth psychology. In contrast to traditional doctoral programs in psychology, in which the average student begins their studies in the early 20s and are White (according to APA data only 25% of doctoral students in their clinical programs identify as ethnic minorities), our clinical program's average student age is in late 30s – early 40s, and between 45 and 55% of our students identify as students of color.
We hope you've enjoyed hearing more about Clinical Psychology and meeting four of our esteemed alumni, doing important, impactful work in the world. At Pacifica, students are invited to develop their own clinical and scholarly voice. We are now enrolling for Fall 2020 and invite you to explore your path with us. Click here for more about the Clinical Psychology program.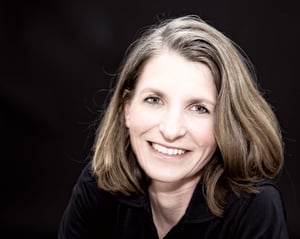 Dr. Yakushko's training and interests span depth psychology, women and gender studies, and psychology. Her clinical and research interests focus on immigration, human trafficking, diversity, and gender issues. In addition, she has written on indigenous healing practices, women's spirituality, multicultural counseling approaches, and qualitative cross-cultural research methods. Dr. Yakushko has published over 50 peer reviewed articles, book chapters, and book reviews. She has received several awards for her scholarly work and activism including an APA Presidential Citations (2008), (2011) and the Oliva Espin Social Justice Award (2008). In addition to her scholarly work, she has been active in the American Psychological Association and local initiatives focused on health and spirituality. Her goal as a chair is to nurture both the students and the clinical programs toward a soulful engagement with issues of today's world, inside and outside the classroom. In December 2016, she published this article: Yakushko, O., Hoffman, L., Morgan Consoli, M. L., & Lee, G. (2016). On methods, methodologies, and continued colonization of knowledge in the study of 'ethnic minorities': Comment on Hall et al. (2016). American Psychologist, 71(9), 890-891.