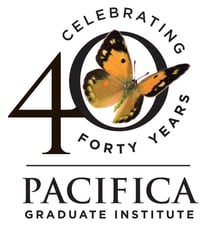 We are honored that you are considering Pacifica Graduate Institute for continuing your education. The decision to further your education is only the first step in the journey, the next step is deciding which program to pursue. At Pacifica, we offer a personalized education that foster's a deeper understanding of human experience, imagination and exploration. With nine specialized graduate degree programs to select from, with three that lead to licensure, there is a path for everyone. The low-residency program format creates a collaborative cohort learning experience built on the foundation of Depth Psychology. With the option of choosing what degree level to pursue, whether a M.A, a M.A./Ph.D., Ph.D. or Psy.D, our students and graduates understand what they are called to do in this world. With the many option available, we have created a comprehensive overview of our programs, along with links to the program information which contain FAQ's, course descriptions, curriculum overview and faculty bios.
Video: The Application Process at Pacifica Graduate Institute
Contact the Admissions Office (805) 879-7305
Once you choose the program that meets your personal, educational and career goals, the next step is completing an application. The initial application takes a few minutes to complete right on our website. Upon receipt of your application, the program specific admissions counselor will send you a detailed list of supporting documents required to complete your application. Though these requirements vary with each program, they include: a writing sample, personal statement, resume, letters of recommendation and official transcripts. For program specific information, please visit our application requirements page.
How to Video: Preparing Your Personal Statement
As you begin writing your personal statement, keep in mind that this should be 3-4 pages double-spaced and discuss why you want to study at Pacifica and this particular program. The Admissions Committee wants to know why you are ready to begin this journey. Although it may be challenging to articulate, you are more than welcome to tell a story and be sure to note key theorists, books or ideas that have influenced you, particularly within the field of Depth Psychology. Make sure to reread your personal statement and you are encouraged to reach out to your admissions counselor for guidance.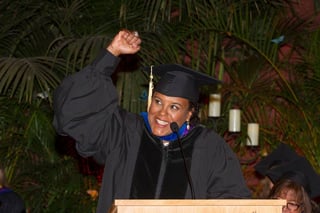 As much as we want to get to know you, we also want to get to know your writing style. You will be doing a lot of writing throughout our programs so this will give us a snapshot of your abilities. And feel free to tie in a little about yourself because we want that too! The Admissions Committee want to know about your abilities, leadership skills, connection to the program, personal and academic areas of interest and motivation to succeed. You will also want to address any short comings you believe may exist within the rest of your application, but most importantly, tell us how you would be an attribute to Pacifica and the program!
How to Video: Preparing Your Resume
With regards to your resume, this does not have to be your work resume, but rather a tailored resume reflecting any and all relevant coursework, jobs, volunteer work, specializations, etc. related to psychology and our programs. You will always want to include important achievements like publications you have to your credit, professional licenses held, creative productions, etc.
Some of the most important components of your application are your letters of recommendation. Depending on your program, you will be asked to submit two or three recommendations. These recommendations can come from: college professors, colleagues, therapists, clergy, HR professionals, counselors, mentors, volunteer coordinators, and long-term friends. As you begin asking for recommendations, make sure to give a deadline so it does not impede the application process. Let them know that their recommendation needs to be submitted directly to our office, which also holds true for transcripts. All official transcripts must be sent directly to us in a sealed envelope or sent electronically. If sent electronically, please have your school send them directly to your admissions counselor.
How to Video: Letters of Recommendation for Enrollment at Pacifica
How to Video: The Academic Writing Sample
Once your application file is complete, it will be submitted to the Admissions Committee for review. Upon review and recommendation, you will be invited to interview with some of Pacifica's esteemed faculty members of the program. Interviews are an essential step in the admissions process and require either an on-campus interview or phone/skype option depending on the program. An admissions decision is typically sent within a couple of weeks of the interview. Those who are accepted must submit their tuition deposit and enrollment agreement in order to secure their spot in the cohort. Do note that those who are unable to attend the current academic year must re-apply at a later date as the admissions decision does not carry over. For questions about this process, please contact our admissions office at 805.879.7305.
How to Video: Submitting Your Enrollment Documents
How to Video: Admissions Transcripts
As important as the admissions process is to pursing your graduate studies, it is not the only important component of the application process. Applying for financial aid will assist you with your decision-making process and help to discover all the offerings available to you at Pacifica and outside of our institution. Our Financial Aid Office is committed to making this process as manageable as possible and provides a great deal of information right on our website. Two important aspects to note are that you DO NOT need to be accepted prior to applying for financial aid and that financial aid at Pacifica, in most cases, is readily available to graduate students regardless of income or economic status. To begin the process, you must apply for the Free Application for Federal Student Aid (FAFSA) using our school code: G31268.
We have a limited scholarship program here at Pacifica for those who show high financial need and academic merit. For more information about our scholarships, please visit our website. Keep in mind that the deadline for newly admitted students to apply for scholarships is July 15th, which means you must be accepted prior to this date. You are also always welcome to search for outside scholarships to help fund your education. Please feel free to direct inquiries regarding the FAFSA application or Scholarship program to our Pacifica Financial Aid Office at 805.969.3626 ext. 197 or by email at financialaid@pacifica.edu.
Deciding to go back to school can be an exciting decision and our entire admissions staff is available to assist you each step of the way. As Joseph Campbell would say, "The big question is whether you are going to be able to say a hearty yes to your adventure."