A message from President Dr. Joseph Cambray to Pacifica Graduate Institute students, alumni, and faculty affected by Hurricane Harvey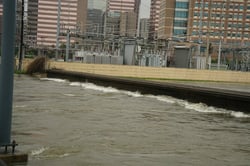 Dear Pacifica Community,
This past week we have witnessed devastating weather along the coast of Texas brought by Hurricane Harvey. The unparalleled rainfall has surpassed all records for a single storm in the United States and has caused tremendous flooding, filling our daily news with images of disaster and heroic rescues. There are more than 40 members of our Pacifica community who may have been impacted by the storm in the Houston area. Over 200 alumni and current students live in Texas, as well as a few faculty, and many of us have friends and family in the state.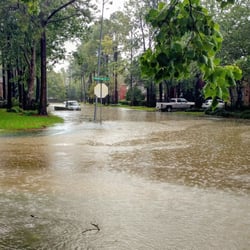 Through our Alumni Association, Program Chairs, Program Administrators, and Admissions Advisors we have made a coordinated effort to reach out to students, applicants, and alums in the area, and through personal contacts we have endeavored to be in touch with as many of our community members there as possible. Thankfully all of those whom we have reached so far are well, though some are experiencing hardships, such as difficulties traveling home to Texas. People during such times of crisis often appreciate the care and concern of others not in the midst of turmoil, so we encourage you to reach out to community members as even your calls or emails may make a difference. While it is difficult to witness the destruction wrought by the storm, our community's responsiveness is heartening. This is truly a moment for Pacifica to bring soul into the world through loving-care and support, and for those so inclined to donate assistance.
A web page has been established on the PGIAA site with important updates which can be found at: PGIAA.newsletter_hurricane_harvey.This also includes a link to information about the storm and its aftermath, with ways to donate and assist. You can also directly access this web page at: http://www.pgiaa.org/category/harvey/.
In the process, let us not forget the Anima Mundi (Soul of the World)—the intensity of the storm may well reflect climate change, with the heating up of the planet's oceans and atmosphere contributing to energies unleashed in such events as category 4 hurricanes. In the face of the turbulence and uncertainty brought by powerful storms it is vitally important for us to be mindfully caring towards one another and our planet. Please join us, engaging in ways which best reflect who you are.
Warm wishes,
Joe Cambray
President, Pacifica Graduate Institute