A Faculty Spotlight on M.A. Counseling Psychology's Core Faculty Member Avrom Altman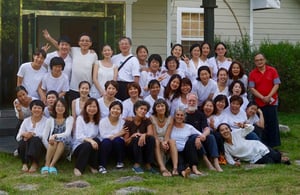 After an incredible journey last winter to Goa, India for an eight-day Gurdjieff Movements Intensive, professor Avrom Altman set his sights on Jirisan, South Korea. In Jirisan, Avrom taught a seven-day Gurdjieff Movements Intensive from August 9th through August 15th. Many of the 37 participants are group leaders and/or teachers of the Gurdjieff Movements in their respective countries.
The Work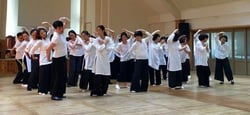 Beginner's Mind emerges from and is supported by a developed and differentiated psyche. The tension between conflictual inner impulses is fuel for the inner work needed by psyche to develop and differentiate. The most fruitful work is directly within the interstices between seemingly opposing elements within psyche. Gurdjieff referred to this inner work as the "struggle between yes and no." C.G. Jung referred to this as the "tension of the opposites." What is required is to maintain presence in the interstices rather than allowing the temenos to collapse by moving toward one or another of the inner poles whose activation creates the tension. The Gurdjieff Movements generate ample opportunity for this work.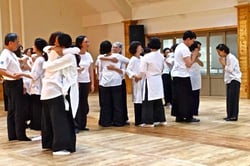 They require active and receptive efforts. All who participate understand the requirement of active efforts. It is the emergence of receptive efforts which transforms. Archetypal energy and image, affect and thought derived from complexes, interpersonal patterns stimulated by group dynamics, and the capacities and limitations of one's own body while learning the choreography are balanced by the beauty of Movements, the beauty of the Movements Music, and by the energetic field generated by a group working intensively together toward a common goal.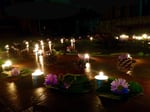 Each faces his or her own inner work in the context of the whole group striving to be filled with the immediate sensation of presence, suffused with feeling, and to develop awareness that contains the contents within the field of awareness while remaining aware of itself – awareness itself. Breath, pulse and presence - breath, blood and being. An arduous and joyous work.
---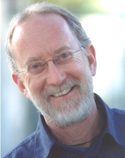 Professor and Core Faculty and past-Director of Research in the Counseling Psychology Program, past-President of the Pacifica Academic Senate, Licensed Marriage and Family Therapist, Licensed Professional Counselor, and certified Hakomi Mindfulness-Centered Somatic Therapist.