by Peter M. Rojcewicz, Ph.D., Provost, Pacifica Graduate Institute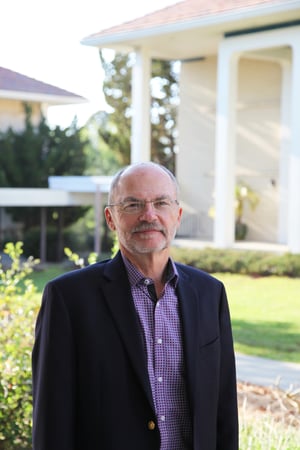 Animae mundi colendae gratia—for the sake of tending soul in and of the world—the motto of Pacifica Graduate Institute took root in the 1970s from the impetus to serve those who needed counseling outreach in response to the Vietnam war. Joseph Campbell and James Hillman, pioneers in the field of depth psychology, visited Pacifica during its genesis and offered guidance to the school's founders. The work of Marion Woodman was also influential in creating a respected and accredited graduate school firmly rooted in the traditions of depth psychology. Pacifica has grown to encompass two beautiful campuses with nine graduate degree tracks, and over 3,500 active alumni in the world. And we are still innovating new ways for depth psychology to address the concerns of the world we live in.
The breadth and depth of Pacifica's academic resources dovetail with our mission. Joseph Campbell's 3,000-book library was donated to Pacifica by his widow, Jean Erdman, who entrusted Pacifica with carrying Campbell's work into the future. OPUS Archives and Research Center houses the collection here, as well as other rare and significant collections in the fields of mythology, archetypal psychology, and world culture. Among the exceptional holdings of OPUS are the collections of Marija Gimbutas, James Hillman, and Marion Woodman. As part of Pacifica, you are not just engaging with depth psychology in an intellectual sense, but in the tangible legacy of some of the most influential scholars in the field.
The study of the psyche is both communal and deeply reflective, and Pacifica's two campuses provide sanctuaries of quiet beauty and warm community in the coastal California foothills of the Santa Ynez Mountains. Our Lambert Road campus is a curated estate from the 1920s with towering oak trees and Spanish-style courtyards, lecture halls, and faculty offices.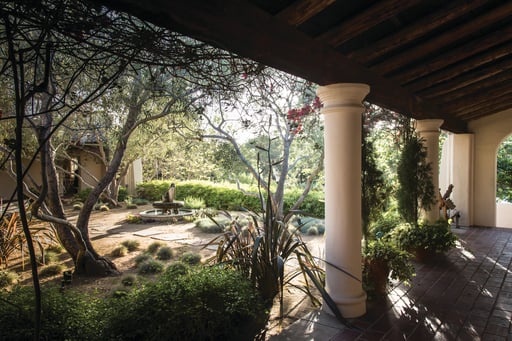 Take a virtual tour of our Lambert Road Campus here.
A short drive from Lambert is our Ladera Lane Campus, where spacious lawns present spectacular views of the Pacific Ocean and verdant mountains. Here you will find a conference center, classrooms, and branches of the Graduate Research Library and Pacifica Bookstore.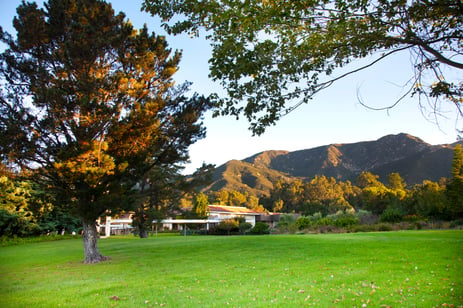 Take a virtual tour of our Ladera Lane campus here.
I invite you to join Pacifica in our mission to tend soul in and of the world, carrying the tradition of depth psychology forward and bringing your unique talents and scholarship to enrich our community, and in turn be enriched in your personal, vocational, and scholastic lives.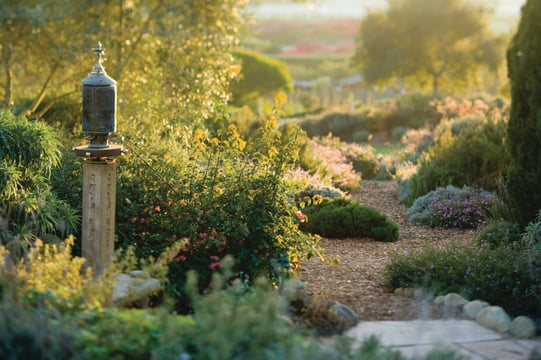 To experience our programs and faculty and explore your path at Pacifica,
please join us for a virtual Experience Pacifica Day here.
Since Jan 6, 2020, Peter has served as the Provost and Accreditation Liaison Officer at Pacifica Graduate Institute. In addition, he has served as Chief Academic Officer at University of the West, Vice President of Academic Affairs and Dean of Faculty at Antioch University Seattle, Dean of the School of Holistic Studies at John F. Kennedy University, and Professor and Chair of Liberal Arts at The Juilliard School. His administrative leadership is rooted in self-reflexive inquiry, distributed leadership, collaborative governance, and whole-person learning. He has taught at the C.G. Jung Foundation for Analytical Psychology, New York, NY, and the Nashville Center for the Arts. A recipient of the Dean's Award for Distinguished Teaching at the University of Pennsylvania and the Worcester Poetry Prize, his scholarship has been recognized by HH the Fourteenth Dalai Lama. Peter provides executive leadership consultation and teach, assess and lecture on holistic education, the liberal arts and humanities, mythology, Jungian studies, folklore tales, and arts education.