by Dr. Oksana Yakushko, Chair of Clinical Psychology Ph.D. Program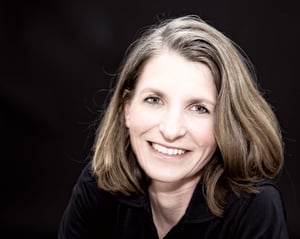 It has been my privilege to serve as a Chair of Clinical Psychology department and its Ph.D. program over the past eight years. I came to Pacifica over 10 years ago, leaving behind a tenure track job at an APA-approved doctoral program in psychology. Although I was productive and encouraged in my research on immigration, qualitative research, gender studies, and career development, I also felt progressively pushed toward a vision of psychology that was all about STEM (Science, Technology, Engineering and Math). At that time, the funding streams were diverted to STEM topics alone, and I found myself facing the vision of psychology work that felt stripped of humanity, complexity, depth, and relationships.
Like many of our faculty, staff, and students, I found Pacifica because there is something precious and very unique about a space in which psychology can be studied with a commitment to it being a human and humane science.
In part, my flight from traditional academy also mirrored my recognition that it became very reminiscent of my upbringing in Soviet Ukraine. In the USSR, only certain topics and views were permitted and supported. In the USSR, everything was also "scientific," whether "scientific atheism" or "scientific socialism" or even "scientific military education"—all actual titles of courses I took in my Soviet high school.
Today I study and publish on social Darwinism and eugenics—also claimed to be "sciences." Eugenics was/is a "science of racial betterment" or "science of human betterment," and, of course, is now recognized in relation to Nazi "purity" campaigns such as the Holocaust. Eugenics, however, was also foundational to disciplines of psychology and statistics, especially here in the U.S. —and those legacies live on in such as ways as psychology continuing to focus on determinations of "good" and "bad/unfit" human beings, testing, behavior and emotional control, and more. This history, in my view, also connects to histories of persecutions of otherness, such as during the witch-hunts, attacks on indigenous knowledge, colonialism, and current persecution of people's anger and sorrow.
My other contributions, as a clinician, scholar, consultant, and presenter, focus on such topics as immigrant experience, xenophobia, human trafficking, qualitative methods, sexuality, gender, and contemporary psychoanalysis. I am a licensed clinical psychologist and maintain a part time practice in Santa Barbara, CA.
You can read more about my publications here.
In my work as a Chair and a faculty member, I seek to encourage all of us to develop community of vocal radical clinician-scholars. I actively co-publish with students and alumni. Each year I mentor numerous students to present at national and international conferences. I emphasize the importance of our own inner work – the vital importance of personal therapy and other practices that attend to our health and growth in order for us to serve others as healers, activists, and scholars. I believe that communities, such as the one we create at Pacifica, offer remarkable and rare opportunities to share values in regard to what we believe is healing and empowering in today's world.
Please visit our Clinical Psychology page here to learn more.
I feel privileged to teach, mentor, and collaborate with students, whom I also envision as depth psychology colleagues, seeking to become radically present for our diverse world.
Dr. Yakushko's training and interests span depth psychology, women and gender studies, and psychology. Her clinical and research interests focus on immigration, human trafficking, diversity, and gender issues. In addition, she has written on indigenous healing practices, women's spirituality, multicultural counseling approaches, and qualitative cross-cultural research methods. Dr. Yakushko has published over 50 peer reviewed articles, book chapters, and book reviews. She has received several awards for her scholarly work and activism including an APA Presidential Citations (2008), (2011) and the Oliva Espin Social Justice Award (2008). In addition to her scholarly work, she has been active in the American Psychological Association and local initiatives focused on health and spirituality. Her goal as a chair is to nurture both the students and the clinical programs toward a soulful engagement with issues of today's world, inside and outside the classroom. In December 2016, she published this article: Yakushko, O., Hoffman, L., Morgan Consoli, M. L., & Lee, G. (2016). On methods, methodologies, and continued colonization of knowledge in the study of 'ethnic minorities': Comment on Hall et al. (2016). American Psychologist, 71(9), 890-891.