A blog post by Melissa Ruisz Nazario, based on interviews conducted by Bonnie Bright, Ph.D.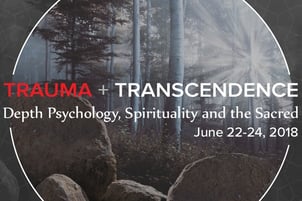 Ready to immerse yourself in some of the perspectives of trauma and transcendence being presented at Pacifica's Trauma + Transcendence Conference June 22-24, 2018? We've rounded up our Pacifica Post blog posts and audio recordings of scholars and analysts presenting at the Conference who also recently spoke with Bonnie Bright, Ph.D., about their research.
Although registrations for attending the Trauma + Transcendence Conference in person have sold out, you can still gain access to the video livestream of the Conference's Friday and Saturday events. Enjoy the Conference from the comfort of your home desktop computer or device by watching the livestream presentations in real time. You also have the option to earn continuing education credits by watching the livestream; please add the additional "Continuing Education Credit Fee" when you register. Details: https://retreat.pacifica.edu/trauma-transcendence/
Polly Young-Eisendrath, Ph.D.
"Love and Relationships as a Spiritual Path in the 21st Century: A Jungian Perspective"
Polly describes how intimate relationships and marriage have become increasingly difficult to navigate in the 21st century because we now seek much different outcomes and expectations than the generations before. Relational trauma and our resulting dissatisfaction in our partners further challenge the resiliency and durability of these relationships. However, Polly remains hopeful that people can develop a new kind of relating to help our loving relationships endure.
Bio: Polly Young-Eisendrath, Ph.D., Jungian Analyst, Psychologist, author; Clinical Associate Professor of Psychiatry, University of Vermont; Founder and Director of Institute for Dialogue Therapy; and in private practice in central Vermont. She is chairperson of the non-profit "Enlightening Conversations: Buddhism and Psychoanalysis Meeting in Person". She has published many chapters and articles, as well as sixteen books that have been translated into twenty languages. Her most recent books are The Present Heart: A Memoir of Love, Loss and Discovery (Rodale, 2014); The Self-Esteem Trap: Raising Confident and Compassionate Kids in an Age of Self-Importance (Little, Brown, 2008); and The Cambridge Companion to Jung: New and Revised, of which she is co-editor with Terence Dawson (Cambridge University Press, 2008). Polly's forthcoming book, Love Between Equals: Relationship as a Spiritual Path, will be published in 2018. www.young-eisendrath.com
Ann Taves, Ph.D.
"Normalizing Non-Ordinary Experiences: An Interdisciplinary Approach"
Ann explores the subjective boundaries that different cultures and disciplines like psychiatry, psychology, religion, and anthropology place on similar, non-ordinary experiences such as hearing voices. She describes her research, specifically the cross-cultural Inventory of Non-Ordinary Experiences, which seeks to help people normalize and work with these experiences, instead of pathologizing or medicalizing them.
Bio: Ann Taves, Ph.D., is Professor of Religious Studies at the University of California at Santa Barbara where she teaches courses on religious experience, new religious movements, and comparative worldviews and supervises the interdisciplinary Religion, Experience, and Mind Lab Group. She is the author of numerous books and articles, including Fits, Trances, and Visions: Experiencing Religion and Explaining Experience from Wesley to James (Princeton, 1999), Religious Experience Reconsidered (Princeton, 2009), and Revelatory Events, a study of the emergence of three new spiritual paths: Mormonism, Alcoholics Anonymous, and A Course in Miracles. She is currently working with collaborators to develop and test a cross-cultural Inventory of Non-Ordinary Experiences.
Tanya Marie Luhrmann, Ph.D.
"Spiritual Implications of Psychosis: How a Spiritual Perspective Can Provide Health Benefits to Mind and Body"
Childhood trauma and the risk of schizophrenia are strongly correlated, and Tanya delineates two different ways for understanding and transcending these kinds of traumatic experiences. Additionally, she cites research suggesting that patients who develop and embrace a relationship with a God they perceive as loving often experience positive effects on their minds and bodies, despite this more open-minded approach being outside the traditional medical model of psychotherapy.
Bio: Tanya Marie Luhrmann, Ph.D., is the Watkins University Professor in the Stanford Anthropology Department. Her work focuses on the edge of experience: on voices, visions, the world of the supernatural and the world of psychosis. She has done ethnography on the streets of Chicago with homeless and psychotic women, and worked with people who hear voices in Chennai, Accra and the South Bay. She has also done fieldwork with evangelical Christians who seek to hear God speak back, with Zoroastrians who set out to create a more mystical faith, and with people who practice magic. She uses a combination of ethnographic and experimental methods to understand the phenomenology of unusual sensory experiences, the way they are shaped by ideas about minds and persons, and what we can learn from this social shaping that can help us to help those whose voices are distressing. She was elected to the American Academy of Arts and Sciences in 2003 and received a John Guggenheim Fellowship award in 2007. When God Talks Back was named a NYT Notable Book of the Year and a Kirkus Reviews Best Book of the Year. She has published over thirty OpEds in The New York Times, and her work has been featured in The New Yorker, The New York Review of Books, The Times Literary Supplement, Science News, and many other publications. Her new book, Our Most Troubling Madness: Schizophrenia and Culture, was published by the University of California Press in October 2016.
Ann Belford Ulanov, Ph.D., L.H.D.
"Navigating the Depths: How the Psychoid and Unus Mundus Can Help Us Transcend Trauma"
The concepts of psychoid and unus mundus are complex and can be difficult to grasp, but Ann provides descriptions of both that are not only accessible, but also help us better understand how they can help us move beyond the wounds of trauma so that they no longer define us. She also describes different ways that we can "find our depth by being found in the depths," and the types of experiences that help us gain profound insights to better understand ourselves and the world around us.
Bio: Ann Belford Ulanov, Ph.D., L.H.D., is a Jungian analyst in private practice in New York City, a member of the Jungian Analytic Association, and former Christiane Brooks Johnson Professor of Psychiatry and Religion at Union Theological Seminary. An internationally known lecturer and prolific author, among her many articles and books are the highly acclaimed Cinderella and Her Sisters: The Envied and the Envying; Spiritual Aspects of Clinical Work; The Wisdom of the Psyche; The Unshuttered Heart: Opening to Aliveness/ Deadness in the Self; The Living God and Our Living Psyche; and Madness and Creativity.
---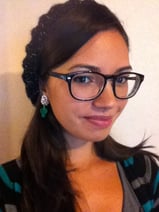 Melissa Ruisz Nazario is a graphic designer and social media consultant for Pacifica Graduate Institute. She is also the production manager and webmaster for Immanence Journal and creative director for Total Okinawa magazine. In 2006, Melissa earned an M.A. in English and American literature at the University of Texas at El Paso (UTEP). Her thesis, "Parting the Shadowy Veil: Trauma, Testimony, and Shadow in Toni Morrison's Beloved" received UTEP's 2006 Honors Convocation Award for Outstanding English Thesis. Melissa has served as a content editor and graphic designer for the U.S. Marine Corps Public Affairs Department in Okinawa, Japan, as well as a technical writer and quality assurance specialist for Advanced Computer Learning Company in North Carolina. As an educator, she has taught college-level literature, composition, and drama; she also taught English as a second language to adults and children in Japan.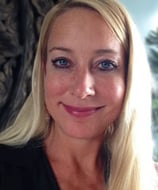 Bonnie Bright, Ph.D., earned her doctorate in Depth Psychology at Pacifica Graduate Institute. She is the founder of Depth Psychology Alliance, a free online community for everyone interested in depth psychologies, and of DepthList.com, a free-to-search database of Jungian and depth psychology-oriented practitioners. She is also the creator and executive editor of Depth Insights, a semi-annual scholarly journal, and regularly produces audio and video interviews on depth psychological topics. Bright is especially interested in ecopsychology, dream work, and divination, and has completed 2-year certifications in Archetypal Pattern Analysis via the Assisi Institute and in Indigenous African Spiritual Technologies with West African elder Malidoma Somé. She has also trained extensively in Holotropic Breathwork™ and the Enneagram.