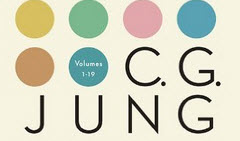 Ebrary
now provides unlimited access to C.G. Jung's Collected Works to all Pacifica current students, faculty, alumni, and staff. This includes downloading, copying, and printing multiple sections. Please see the library's
guide to the Jung Collected Works Complete Digital Edition
for more assistance with this resource, as well as our
links to ebrary tutorials
. Please note that the Collected Works are also available
via EBSCO
.
The Pacifica Graduate Library is located on both the
Ladera Lane Campus
and
Lambert Road Campus
to provide research support to students attending one of Pacifica's nine graduate degree programs. The libraries contain special collections in Jungian, archetypal, and psychoanalytical psychology,
mythology
, the humanities, and religious studies.
The library houses over 24,000 books, 100,000 ebooks, 3,000 theses and dissertations, audio and video material, and print and electronic journals. Pacifica's Graduate Research Library supports graduate-level study in the areas of counseling psychology, ecopsychology, somatic studies, community psychology, liberation psychology, archetypal psychology, clinical psychology, depth psychology, mythological studies, education, and the humanities. The library holdings also include theses and dissertations of Pacifica students with the goal to acquire and provide access to hard-to-find materials.