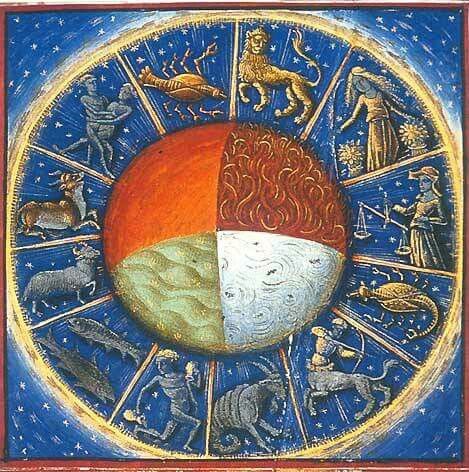 "Astrology provides images to be pondered for their symbolic richness and mythical amplification; they afford archetypal data, divine gifts."
—James Hillman
Dr. Rossi will be leading the online course "Archetypal Astrology and Personal Mythology: Part I: Fire, Earth, Air and Water: The Elements of the Zodiac," that will go from July 31–September 4, 2021. She is a core faculty member of Pacifica's Jungian and Archetypal Studies M.A./Ph.D. program, and I'm delighted to speak with her about archetypal astrology and her upcoming course.
Angela: Astrology is something that many civilizations have created, although the systems are different, the idea being that something about the interaction of the stars and where and when we're born into the world can be read like a map, that the moment you are born defines in some way what challenges and strength you will have, how you will relate to the world, and ultimately, what your destiny might be. How does archetypal astrology resonate or depart from this common understanding of astrology?
Safron: I would say that archetypal astrology emphasizes certain threads. Archetypal astrology is anchored in C.G. Jung's psychology and his notion of the archetypes. So one of the primary ideas is that our birth chart, the planets, signs and their configurations, symbolize the archetypal patterns of the psyche. In other words, archetypes are living forces within us and astrology maps out those forces symbolically.
Another key idea is that astrology is archetypally predictive rather than concretely predictive. This differs from ancient ideas about astrology, but some modern approaches as well. Astrology does not tell us what is going happen so much as it indicates how we experience what happens. Another way to put it is that events don't happen to people, rather people happen to events. So from this perspective, astrology is about understanding ourselves better, the archetypal patterns at work in us, which leads to having a more meaningful grounding to our lives.
Read More