by Dr. Oksana Yakushko, Ph.D., Chair of Clinical Psychology, Pacifica Graduate Institute

The Clinical Psychology program at Pacifica began in the context of offering depth psychological education (Jungian, post-Jungian, psychoanalytic, psychodynamic, humanistic-existential) to applicants across the country and the world. Individuals entering our degree program sought to learn about working with and studying human experiences in an educational setting grounded in depth theories and human science traditions. Pacifica's Clinical Ph.D. program remains a beacon of such educational offerings because dominant psychological perspectives have become even more distant, often inimical, to depth psychological standpoints.
Today, Pacifica's Ph.D. Clinical Psychology Program continues its dedication to educating scholar-practitioner-activists who integrate theory, research, and socially informed clinical practice within human science and depth psychology traditions. The program stresses engagement with issues of social justice and care as essential to the role of clinical psychologist as a citizen, especially in relation to communities that have been traditionally marginalized and underserved within systems of mental health care. The curriculum is designed to facilitate licensure as a clinical psychologist, based on current educational requirements for psychologists in the State of California.
Clinical instruction emphasizes the importance of the therapeutic relationship, the significance of attention to interiority and complexity of human inner experience, early development (i.e., attachment, socio-historical context), developmental stages across the lifespan, processes of personal and community-based transformation, mind-body integration, therapeutic presence, and the cultural context of healing. A critical dialogue is maintained with contemporary developments in the field with historical examinations of factors that influence the practice and science of psychology.
Thus, the program's goal is to prepare students to become constructively engaged in diverse clinical, academic, and community settings as researchers, clinicians, and citizen-activists who are grounded in deeply humane, theoretically sophisticated, and socially conscious approaches to clinical psychology. The engaging beauty of the campus, an intense residency format, and class cohort configuration lend themselves to an experience of scholarly and personal development keenly attuned to Pacifica's mission of "caring for soul in and of the world."
I invite you to explore all options available to you in training to become a psychologist. In this search, we hope you explore and consider Pacifica's clinical training here.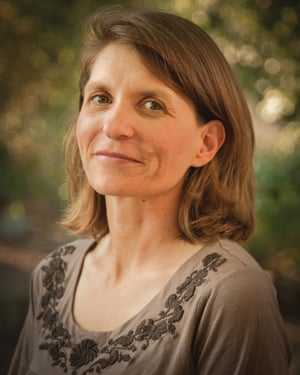 Dr. Yakushko's training and interests span depth psychology, women and gender studies, and psychology. Her clinical and research interests focus on immigration, human trafficking, diversity, and gender issues. In addition, she has written on indigenous healing practices, women's spirituality, multicultural counseling approaches, and qualitative cross-cultural research methods. Dr. Yakushko has published over 50 peer reviewed articles, book chapters, and book reviews. She has received several awards for her scholarly work and activism including an APA Presidential Citations (2008), (2011) and the Oliva Espin Social Justice Award (2008). In addition to her scholarly work, she has been active in the American Psychological Association and local initiatives focused on health and spirituality. Her goal as a chair is to nurture both the students and the clinical programs toward a soulful engagement with issues of today's world, inside and outside the classroom. In December 2016, she published this article: Yakushko, O., Hoffman, L., Morgan Consoli, M. L., & Lee, G. (2016). On methods, methodologies, and continued colonization of knowledge in the study of 'ethnic minorities': Comment on Hall et al. (2016). American Psychologist, 71(9), 890-891.