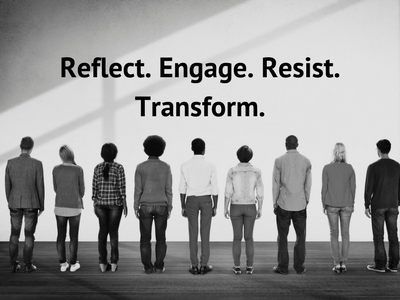 A guest post by Somatic Studies Specialization Chair Rae Johnson
Reflect. Engage. Resist. Transform.
As current social conditions galvanize even more of us to do the work of dismantling oppression, it can be difficult to know exactly where to begin. For those of us who bring a somatic perspective to our work in the world (and even for those who don't), it can be helpful to understand how the body is implicated in social justice work, and how to engage our bodies in the process of activism. This post incorporates key ideas from many social justice theorists and somatic practitioners, and distills them into three key areas: doing your own work, working for others, and working with others.
Read More