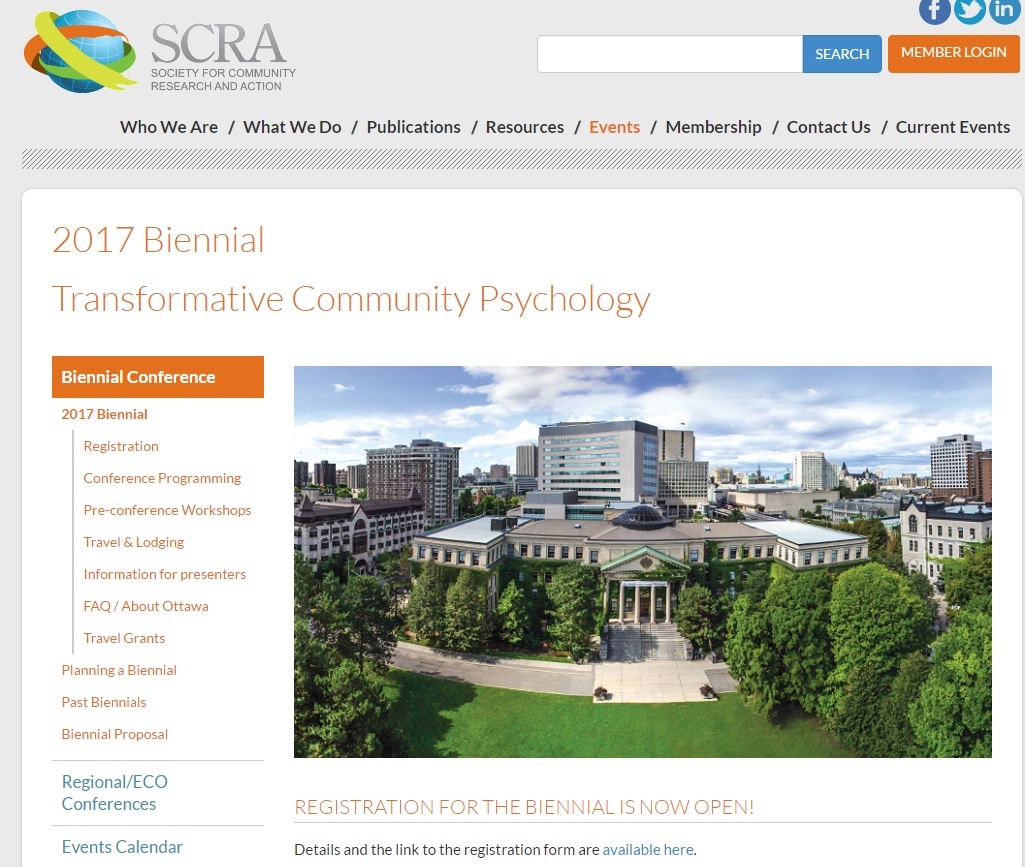 Pacifica represents at the 2017 Biennial Conference for the Society for Community Research and Action (SCRA)
This team of students, faculty, and alumni largely represent the Community Psychology, Liberation Psychology, and Ecopsychology Specialization of the M.A./Ph.D. Depth Psychology Program here at Pacifica.
We are excited to share this amazing body of work that our students, faculty, and alumni are engaging with and wish them well presenting at the University of Ottawa, in Ontario, Canada where the conference is being held.
Here is a list of Pacifica community members presenting at the conference:
Read More